St. Mary Magdalene Parish of Cappella Maggiore (TV)
The original core was an ancient Lombard church from the 6th century. The fresco on the wall is from 1100. The first church was erected as early as the time of the Lombards. It was a branch of the parish of Fregona. The fresco of the Last Supper dates from the 12th century. It underwent several interventions: in 1474 a new church was rebuilt conglobating the pre-existing Longobard building. It gradually underwent several interventions and extensions up to the present day, and the latest restoration dates back to the 2000s when the floor was entirely redone by Antica Fornace Carraro in imitation of ancient fragments found on site.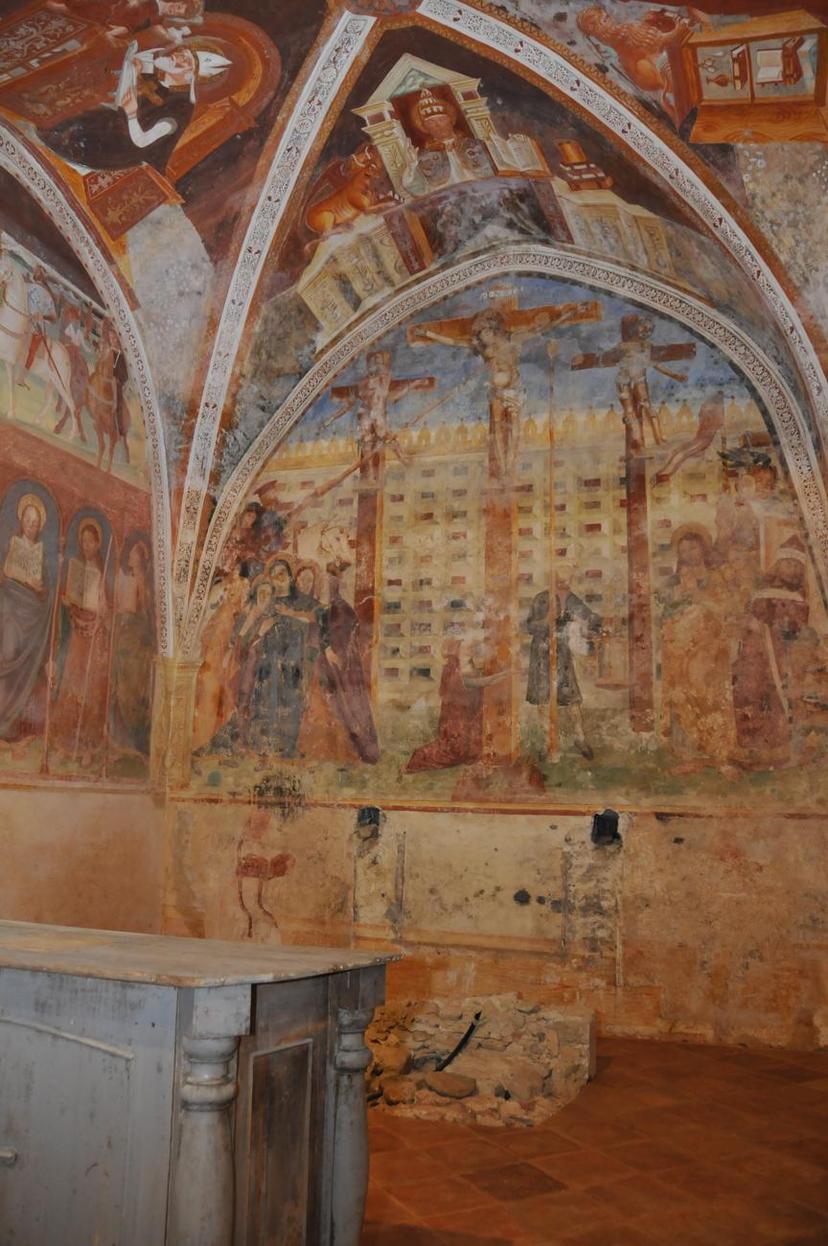 This photograph frames the site of a very old stone altar. A small wooden altar from the 1800s can be seen in the foreground.